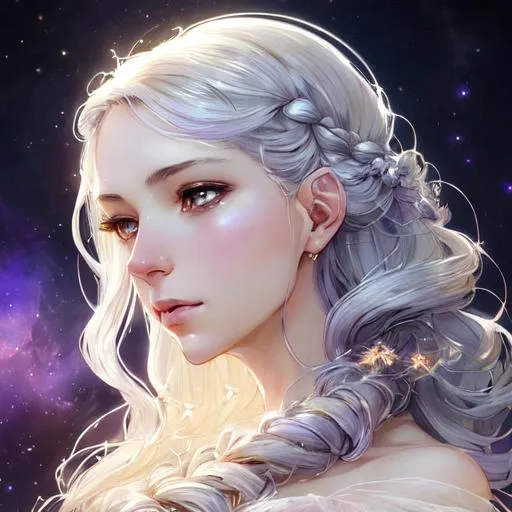 ---


The sound of jovial, boisterous laughter sang within the schoolyard as the bell rings with implications of the ending school day.  Smiles alight upon innocent little faces as several children no older than seven came scampering out from the small structure, excitement swelling upon their little features. "Remember, no school tomorrow!" A lyrical chime called, slender palm waving off her class. Golden gaze watched with maternal yearn to ensure that each child had united with their parent or guardian. There was a light tug at her skirt which broke her focus to see a young girl with tight dark chocolate pigtail curls gripping a piece of parchment tightly in her little hands. Plump little cheeks were as red as the roses blooming at the gates.

"Marie! Dinner will be ready soon! Don't keep Miss Sonata too long!"  Confusion met the instructors face as she looked down to the young girl before crouching down to level with her after the beckon of the girls' mother and grandmother. "Marie, is something the matter?" Pale brows knitted together as she searched the bashful little girls face. With such might a five-year-old had, did the small child take in a heavy breath and quickly extend the piece of paper to her teacher. Sonata blinked, genuinely perplexed carefully took the crumbled paper only to reveal the scribbled drawing of messy paint.  The girl hesitantly searched the womans' face as Sonata quietly observed the picture, her expression softening and gentle simper sweeping her lips. "Marie, this is beautiful! Did you make this during class today?"

Hazel eyes widened by simple praise. "Yeah-huh! Th-that's you in the middle and this is the school a-and-and this is the whole class. And its sunny out see? This tis the sun and then these are the flowers." The girl blinked as if to realize her own exuberance and quickly dropped her gaze, her cheeks burning with embarrassment. Sonata couldn't help but giggle. Her palm gently patting the top of the girls head. "I'm going to frame and hang it up right next to the chalk board so everyone can see it. You're quite the artist. Don't stop drawing, alright? Just make sure you're paying attention to the lessons too." The maiden could see the child's face light up then with innocent awe and nodded quickly. Brief words were passed before the teacher sent the girl off to her family. 

Jahi